Vernacular Universalism* | Freemasonry in Haiti
---
* The title is from a conversation about Haitian Freemasonry between Sibylle Fischer and Katherine Smith and I thank them for their generosity in granting me permission to temporarily adopt it.




"In Haiti, during the colonial era, the Freemasons were one of the few European institutions that allowed black membership. Freemasonry still thrives in contemporary Haiti, and its visual world pervades the Haitian imaginary. Symbols recur throughout these photographs that once tethered a web of ideas that stretched across the Atlantic, encrypting the most precious values of the Enlightenment.

After many years of research and with unprecedented access, Leah Gordon's photography offer a rare glimpse of Haiti's urban middle class; exemplars of respectability in a world invisible to most foreign observers. Surveying these photographs reveals unexpected couplings: mysticism and civil society; secrecy and spectacle; solemnity and celebration; patriarchy and grace." Katherine Smith




EXHIBITIONS
2018 - Vernacular Universalism, Clemente Center, 107 Suffolk St, Lower East Side, NY NY, USA

New York Review of Books



This exhibition aims to visualize the mesh of magic and reason; alchemy and science; trade and metaphysical exchange that has stretched from the 17th into the 21st century. By focusing on Haiti, this exhibition sheds light on the relationship between colonized peoples and the Enlightenment. It suggests that for some, Freemasonry offered a path to becoming an agent of modernity, rather than its reviled 'other'. This exhibition is a timely and significant contribution to an understanding of Freemasonry through the lens of the Black Atlantic.

This exhibition is compiled by Leah Gordon and transgresses the borders between fiction and non-fiction; reality and imagination and alongside images and photomontages by Gordon, will feature original and commissioned works by Haitian, American and European artists including Yves Delva, The Venerable Ernest Dominique, Marg Duston, Andre Eugene, L, Michel Lafleur & Molej Zamour.



THREE DEGREES | TRACING BOARDS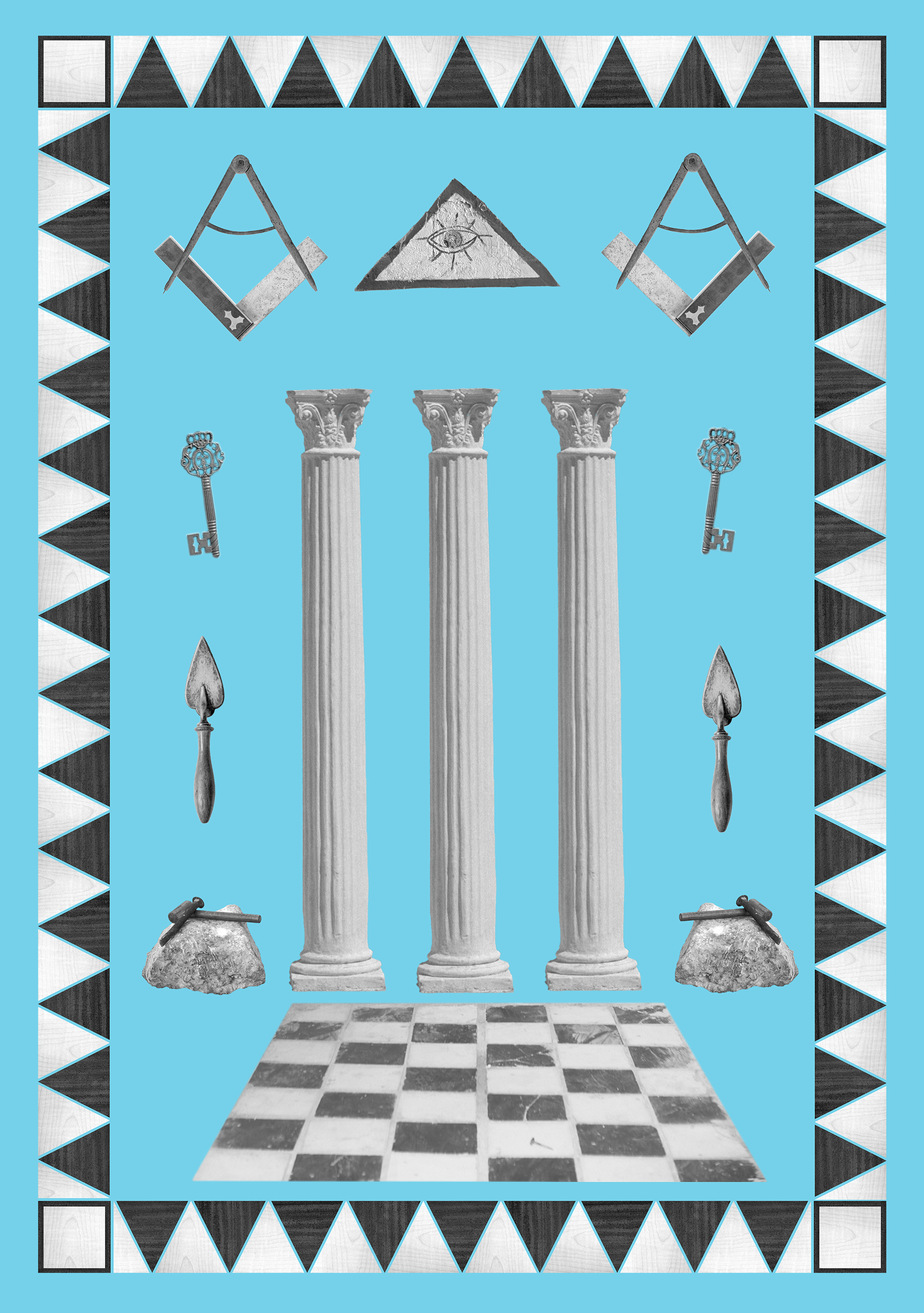 PONTAKS | PENTACLE | THE VENERABLE ERNEST DOMINIQUE



INSTALLATION at THE CLEMENTE CENTRE, NYC



MASONIC WALLPAPER DRAWINGS | MARG DUSTON



Quisque vitae ornare tellus, scelerisque
Phasellus laoreet vestibulum felis